"Life's too short to build something nobody wants." - Ash Maurya
See on Scoop.it - UXploration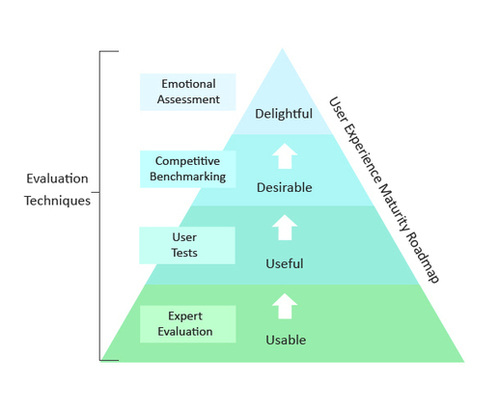 User Experience Magazine - The Magazine of the User Experience Professionals Association
See on uxpamagazine.org
See on
Scoop.it
-
UXploration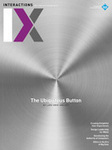 Viewing nature "employs the mind without fatigue and yet exercises it; tranquilizes it and yet enlivens it," wrote the pioneering landscape architect Frederick Law Olmsted [1]. It's good to get outdoors from time to time and enjoy nature, whether in the garden, a park, the rural countryside, or the wilderness. Art, literature, design, and common sense attest to this. The Arts and Crafts movement and 20th-century Bauhaus modernism affirmed the place of natural materials and natural forms in good design. But the claims for nature run even deeper: Nature restores and revives. To encounter natural environments is to be relieved of the stresses of modern living.
See on interactions.acm.org
See on
Scoop.it
-
UXploration
The goal is not simplicity for its own sake. Simplicity is only a means to an end. The goal is ease.
See on uxmag.com
See on Scoop.it - UXploration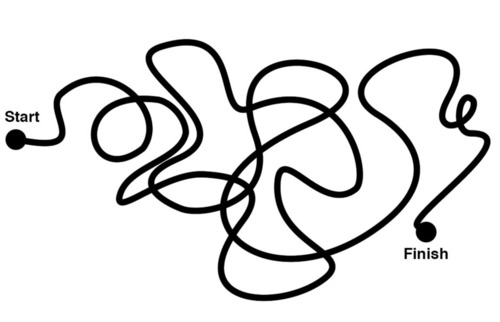 I like words a lot. But sometimes a few sketches communicate a point more simply and memorably.
See on medium.com
MVPs just don't make sense within the Apple process. Instead of "launching and learning", Apple waits until their products are much more mature and offer a more complete experience.
そうした形でHCDとかUCDと言っていていいのだろうか…素朴な疑問である。
HCD/UCDのようなwCD (whatever-Centered Design)の限界です。デザインのステークホルダーを脱中心化(decentralize)しないといけない。これからはDFS (design for stakeholders)に頭を切り替えた方がいい。(ポスト工業社会における、デザインの意味論的転回)
(via ishibashi)
See on
Scoop.it
-
UXploration

It's time to stop the philosophical debate about whether investing in the experience of your customers is the right business decision. This isn't a question of beliefs — it's a question about the behavior of your customers. Connect the right data, and not only is it possible to quantify the impact of the difference between delivering a great experience and delivering a poor one — but it will demonstrate to everyone in your organization just how big that impact can be.
See on blogs.hbr.org
The Yahoo User Interface library (YUI) has been in use at Yahoo since 2005, and was first announced to the public on February 13, 2006. Although it has evolved tremendously since that time, YUI has always served the same overarching purpose of providing a comprehensive toolkit to make it…
See on
Scoop.it
-
UXploration
There's a growing recognition that we're moving away from B2C and B2B relationships toward simply H2H (Human to Human) relationships. 
See on uxmag.com
To approach a Service Design project you need to think holistically, think systemically, and think about the end-to-end flow as PEOPLE move through the service (on both sides of the counter). And you need to look under the bonnet at the processes, systems and infrastructure required in order to deliver on that service.
We don't make films to make money, we make money to make more films.
See on
Scoop.it
-
UXploration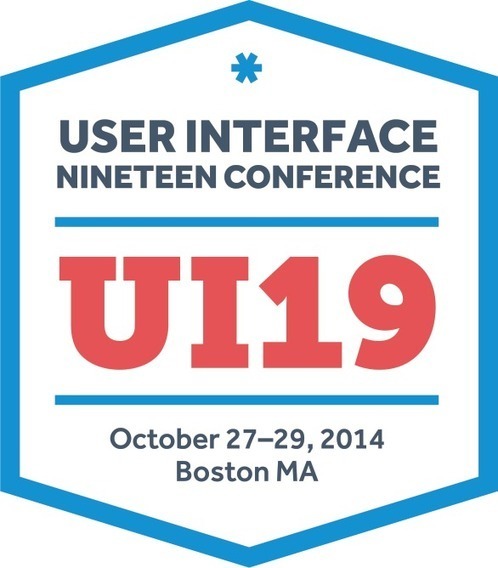 We're now in a world where digital and non-digital are merging. And we need to be prepared to design in that overall experience.
See on uie.com
Waze for Android first time user experience

The good bits:

For folks familiar with past versions of Waze, the app's new first run experience has much improved. It used to be that new users needed to watch a video/swipe through an animated intro tour before they could access the map. But now, the new user gets quickly placed into map mode. The videos and feature content are still there, but accessible instead through an introductory message from the map and through it's help/about section. 
The app provides modeless, inline tips for users to read at the bottom of the map screen, instead of interrupting them with modal popovers or an intro tour.

To be improved:

As first impressions go, the new user may be put off by the 2 "messy" screens seen on first run. Aside from the sometimes-unpredictable manual location selector (I triggered this despite having location services turned on), the required end user license agreement can come across as especially daunting. The EULA not only raises questions early on about privacy, but gets in the way of that quick entry into map mode. 
The introduction to the user's avatar on first launch via the "Meet your Wazer" popup may be unnecessary, and can certainly be confusing. This is because it appears out of context from what the new user sees next. When she enters the map for the first time, this pink Wazer icon is not shown. Instead, the new user is represented as a blue arrow. There's no clear link between that "Meet your Wazer" dialog and the user's actual avatar. The dialog seems to suffer a problem that also plagues intro tours: describing features that are not yet relevant to the new user, which can ultimately confuse instead of inspire.
See on Scoop.it - UXploration



Right questions: Make sure you know what you need to know.
See on boxesandarrows.com